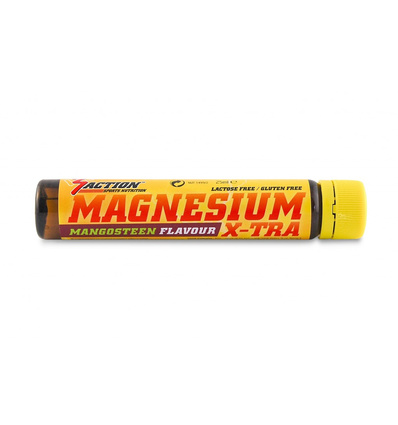 3ACTION 'Magnesium'
3Action Magnesium Xtra is a liquid supplement with magnesium and vitamin C, sugars and sweetener.
Magnesium not only provides relaxation in the muscles and faster recovery, but also regulates heart rhythm and blood pressure.
Drink 1 ampoule per day before, during or after physical exertion. Do not exceed the indicated dose.